Regular price
$399.99
Sale price
$149.99
Unit price
per
Sale
Sold out
Is Your Knee Pain Making Life A Grind?
If you're struggling with knee pain and have tried other alternatives, this may be the most crucial page you read. 
Chances are, you've tried everything to manage your pain: icing your knees, stretching, harmful painkillers, overpriced physical therapy, maybe even invasive and risky surgery. 
Unfortunately, none of those "solutions" have offered the expected results. And you're left frustrated and seemingly out of options. 
You begin to blame yourself. Your mood drops, and friends and loved ones start seeing absolute hopelessness in your eyes. But let me tell you something, you are not to blame!
These common alternatives target the symptoms of knee problems and can even temporarily mask the pain… But long-term do more damage than good. You need a solution that targets the root cause of knee pain, and you're in the right place.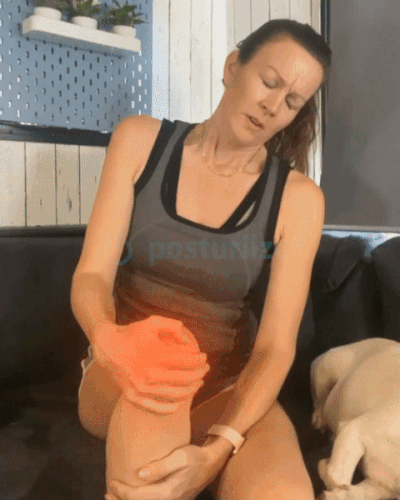 Get Instant Knee Pain Relief With The Posturlize™
After 17 months of prototypes and over $180,000 in laboratory testing, we created the Posturlize™️ Knee Pain Relief Device.
It's the only knee device on the market to use the breakthrough combination of soft massage airbags, heat therapy, and red-light therapy. 
Targeting all three elements of knee pain was the secret sauce that has resulted in thousands of customers experiencing pain relief.
incredibly simple to set uprelieves knee pain in just 10 minutesIt's incredibly simple to set up and use right out of the box. It relieves knee pain in just 10 minutes of use per day. 
You can finally get back to living again.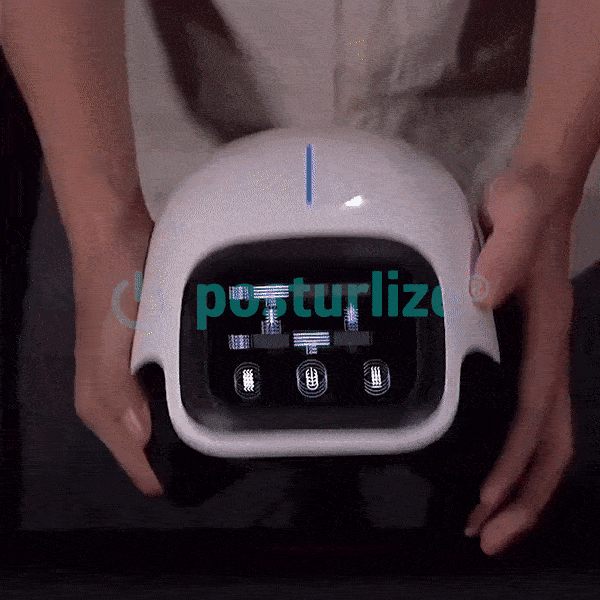 How Does Posturlize™ Work? 
Soft massage airbags fully wrap around your knee, providing a massaging effect on sore and tired joints.
At the same time, the red-light therapy targets damaged joints and help to reduce inflammation on ligaments and tendons within the knee. 
The fully adjustable heat therapy promotes nutrient-rich blood flow to the knee joint, helping to lubricate the knee while triggering the body's self-healing mechanism. 
This breakthrough combination gives instant relief from knee pain, osteoarthritis, and joint issues. 
With consistent use, the damage is reversed, providing long-lasting relief from knee pain.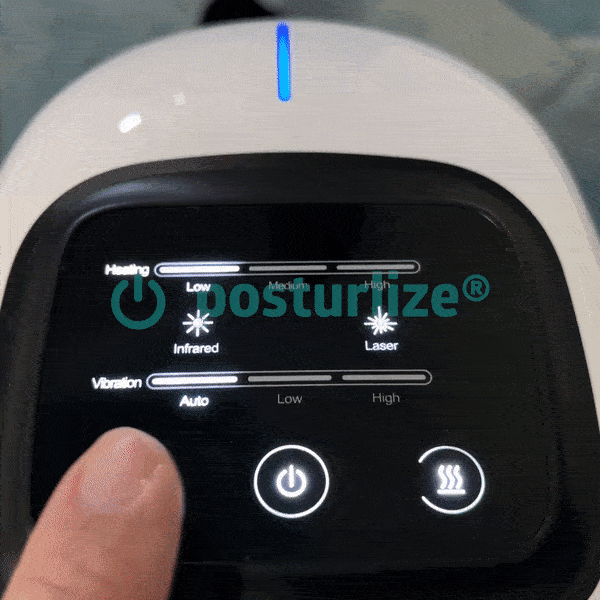 Posturlize™ Knee Saving Features
Completely Adjustable Heat & Massage: 
We equipped the Knee Relief Device with a simple to use control panel that allows you to personalize your treatment by adjusting the heat and massage. 
Red Light Therapy: 
Red light therapy produces a biochemical effect in cells that strengthen the mitochondria. These are the "powerhouse" of the cell – so by increasing their function, cells can regenerate themselves and repair damage more effectively. 
USB Rechargeable Battery: 
On-demand pain relief whenever you need it – at work, at home, in the gym, or before exercise. 
Incredibly Versatile: 
It can be wrapped around the knee, shoulder, or elbow joint for pain relief in multiple areas. Replace 3-4 devices with one device that treats it all.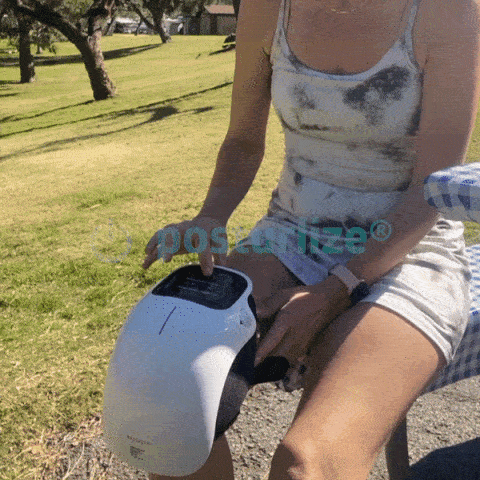 View full details